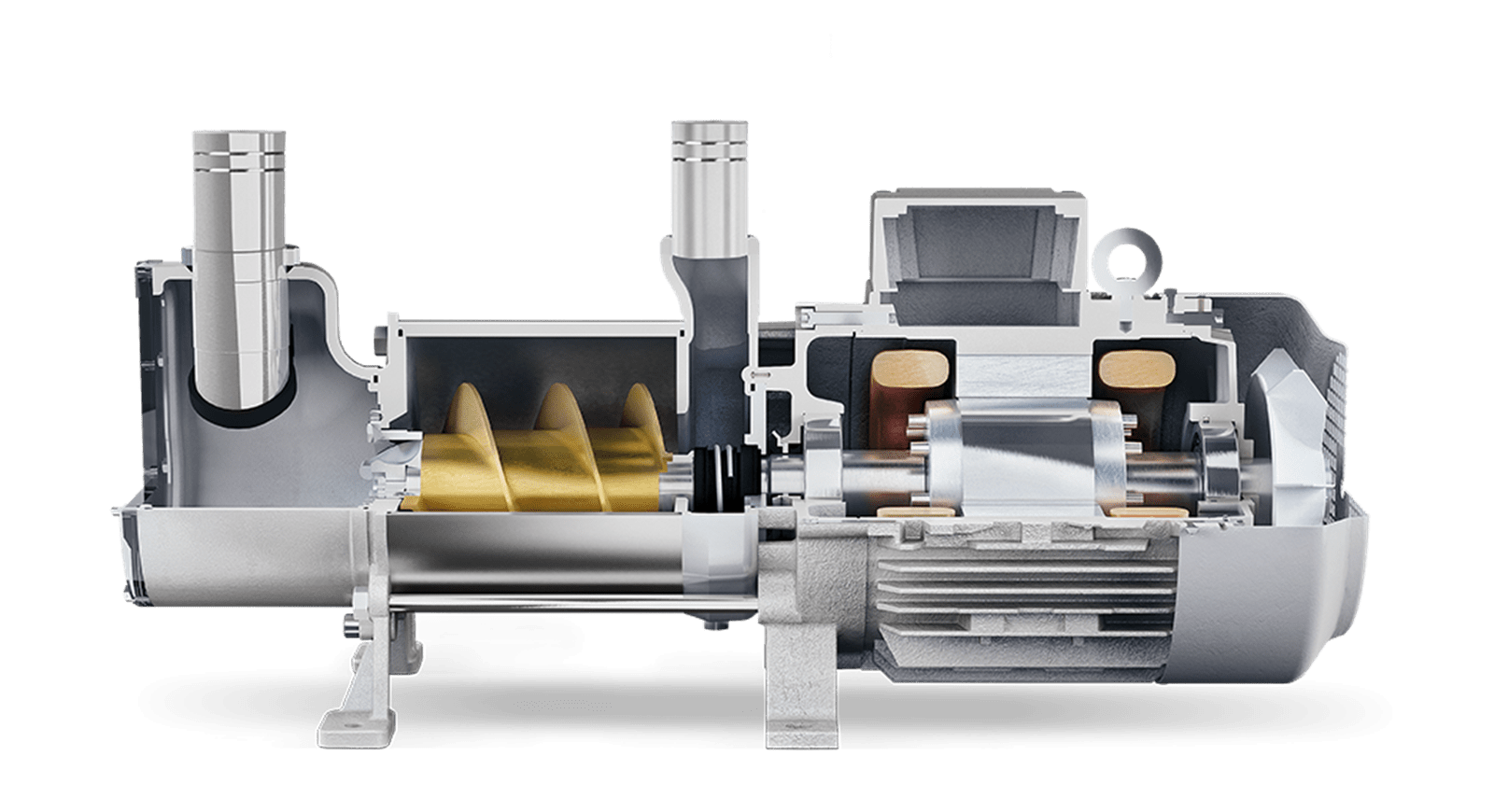 The unique Vacuumarator™ pump is the heart of any Jets™ system. It creates vacuum, macerates sewage and discharges – in one single-pass operation.
Small footprint and low weight allow unique installation flexibility. 
The Vacuumarator™ pump is the most reliable vacuum generator available for vacuum toilet systems. 
The Vacuumarator™ pump provides unmatched system performance.
The Jets vacuum system was originally designed for the navy and their specific standards and is now being used in railway and land-based industries. The JETS vacuum system evacuates the sewage from the toilet by means of a vacuum created by a specially designed pump – Vacuumarator. This pump creates the vacuum, macerates and pumps the sewage.
The system makes it possible to pump sewage to an elevated point where a sewage connection may be available. The system uses only one litre of water per flush; less than 10% of the water consumed by conventional flush toilets – a huge saving. The sewage is transported directly to a public sewage network, sewage tank or treatment system.
JETS vacuum system provides a streamlined solution suitable for installation where traditional toilets are.
JETS toilets are particularly suited to:
Public areas: hotels, shopping centres, office buildings, hospitals, schools, restaurants, etc.


High rise, residential buildings or part of a building that is situated at a lower level than the sewage network or sewage tank.


Renovated buildings where toilets need to be relocated or the existing sewage infrastructure has deteriorated.
Some of the benefits
Minimal modification of existing buildings


Reduced water consumption (1l/flush)


Reduced effluent discharge


Placement of piping

independent of gravity
Pipe dimensions 50 – 75 mm


Toilets and Urinals (should be under jets as accessories)
Jets™ toilets and urinals are made from high-quality porcelain (vitreous china). Stainless steel models are also available. 
We supply wall mounted as well as floor mounted models for installation convenience. All toilets come with vacuum valves installed and ready to operate.
These vacuum toilets have the same comfort and hygiene as a traditional toilet. Because air transports sewage from the toilet, they use only about 1 litre of water per flush – mainly to keep the toilet clean. A vacuum valve controls the flushing and discharge of the bowl. Vacuum operated and electrically operated valves are available.
Our Super Technician will accompany you to discover products and services. But be quiet, will not use super mysterious powers but expertise and experience!
Ask for assistance or information to purchase spare parts.
If you would like to buy spare parts please ask for a quotation.