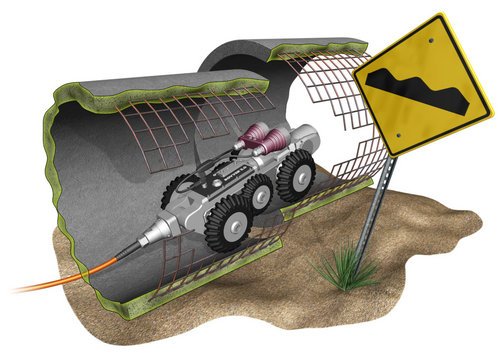 CCTV sewer and storm water pipe Inspection
Solutions for Pipes TV inspection and Monitoring
The cameras are used for water pipes and sewer. They consist of a motorized winch, umbilical cable, control units, pantograph, motorized crawler and the camera head. They also have an inspection reporting software.
CCTV pipe line inspection has become an indispensable tool in the underground pipe maintenance industry. 
The advantages of CCTV pipe inspection have been proven time after time, from new pipe line acceptance to updating of underground asset registers
The systems have become more than just "pipe line" inspection systems and are capable of inspecting just about any non-man entry vessel, void or tank. It is designed to intervene in all types of pipes.
The multidirectional TV inspection system pipe cruiser avoids all obstacles, turns in curves, swivels and moves back to bring back an exceptional quality of video. They are powerful and rugged, and can adapt its configuration for a centred inspection according to the type of pipes to be inspected.
The reason for inspection is to identify and locate all anomalies of the structure of the pipe so as to allow the network manager to validate the layout and installation work done by the contractor or to survey the status of the pipe so as to take the right decision of repair or rehabilitation.
Here are a couple of applications where the systems has been used for:
Pre and post rehabilitation of sewer, water, effluent and storm water pipes
Pre-adoption inspections of new pipe lines
Rehabilitation prioritization of pipe networks
Mapping of pipe networks
Internal inspection of various tanks, reservoirs and vessels
Sink hole exploration
Internal inspection of chimney stacks
Post maintenance inspections of steam pipes for power generators
They are also used to locate anomalies such as cracks, roots penetration, disconnections and roof collapse or deflection. 
Waste water networks require more inspection to detect clogging or deteriorations in the structure of the pipe, such as defective sealing that would cause spillage into the environment.
Where you have a hidden pipe network, the exact cause and nature of the problem may not be immediately apparent. That's why inspection and diagnosis are crucial features of this system.
Gone are the days where the entire pipe system needed to be dug up only to find that a small section needs to be replaced. With the system you can locate and isolate the area where repair is necessary, saving you money and time.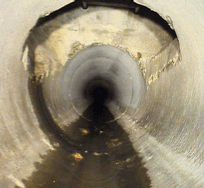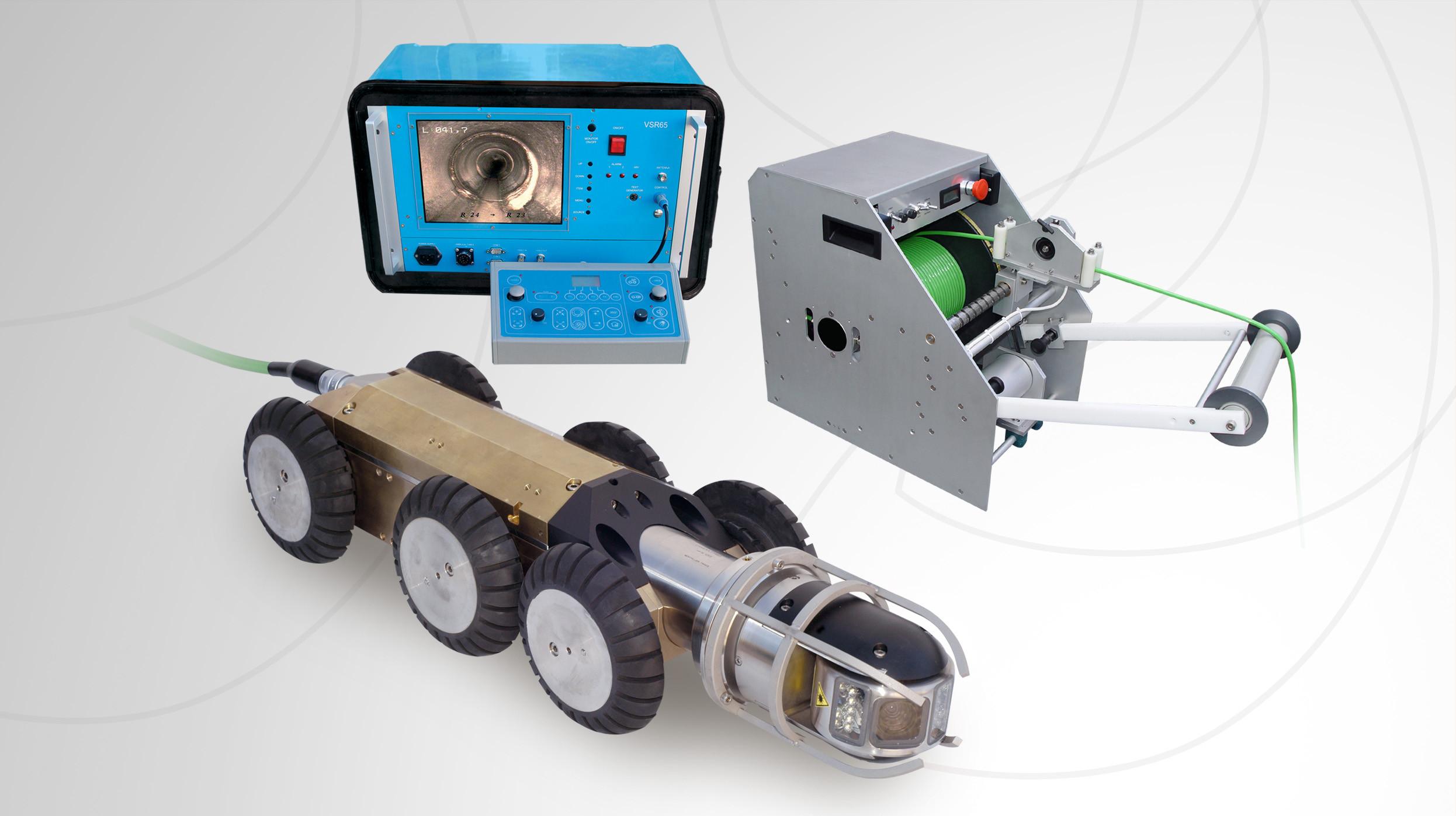 Pipe Cruiser VSCE150X System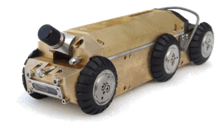 Used within pipes diameter 150 to 800 mm
Bronze + Brass housing
Adjustable speed
from 0 to 30 m per minute
Depth rating 10 m
(internally pressurized)
6-wheel drive; steerable
Integrated backward camera with infrared lighting facilitates the phase return and a good cable management
Solutions for Pipes TV inspection and Monitoring
Our Super Technician will accompany you to discover products and services. But be quiet, will not use super mysterious powers but expertise and experience!
Ask for assistance or information to purchase spare parts.
If you would like to buy spare parts please ask for a quotation.